This is a project created to solve the problem of people who have many books and want to exchange, sell or donate, or people who do not have enough money to eat books that they would like to read and can then receive donations of books from other people.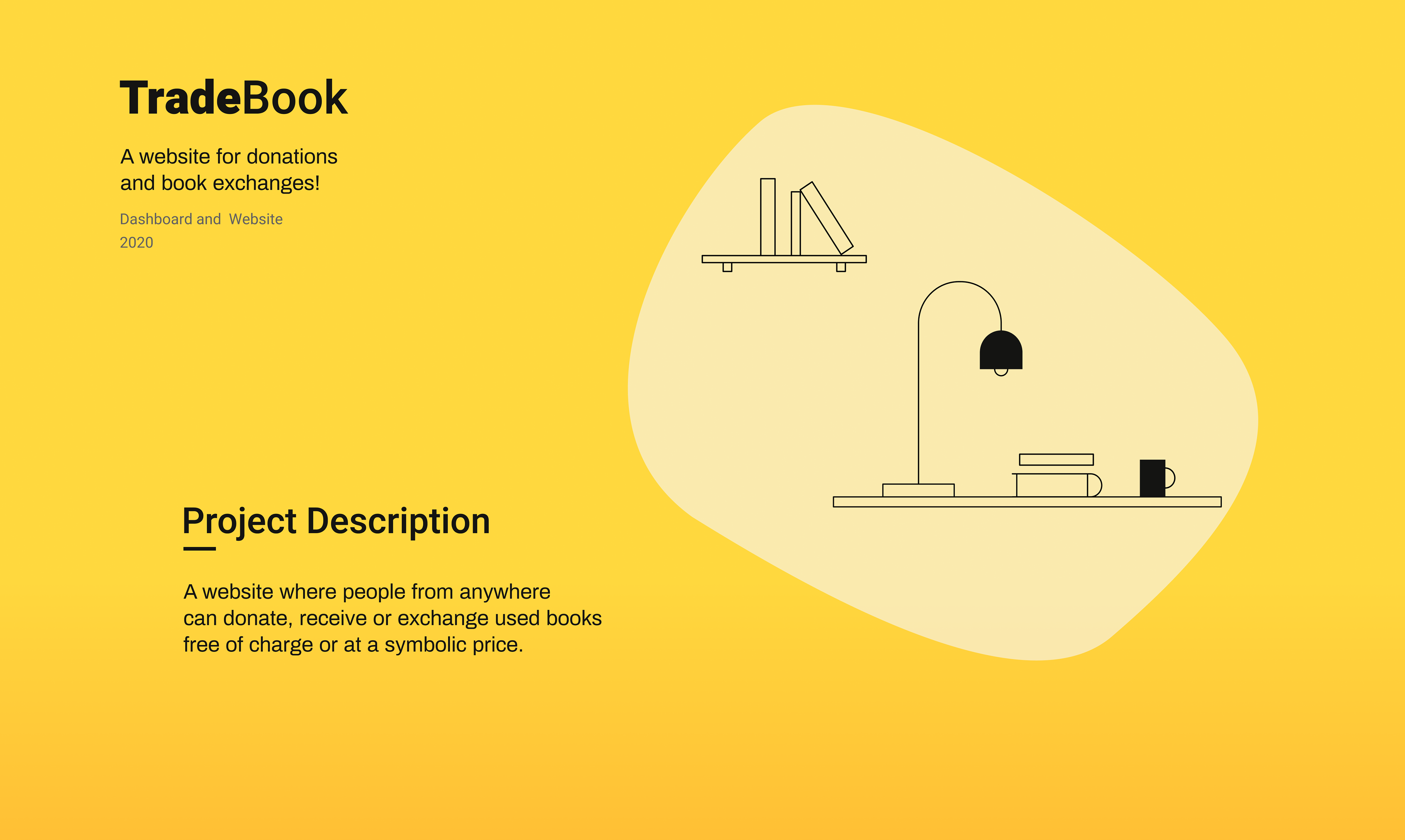 We know that there are many readers around the world, there are avid readers who have hundreds of books on their shelves and people who have few books to buy, usually for financial reasons, because we know that keeping an updated collection of books is not cheap. As you can see, there are two different personas who could have their problems solved if they could easily exchange their books, donate or buy for a slightly cheaper price. So, based on a survey of 6 participants, I created two personas to try to establish the priorities of each one and try to find the viable solution for each of them in one place.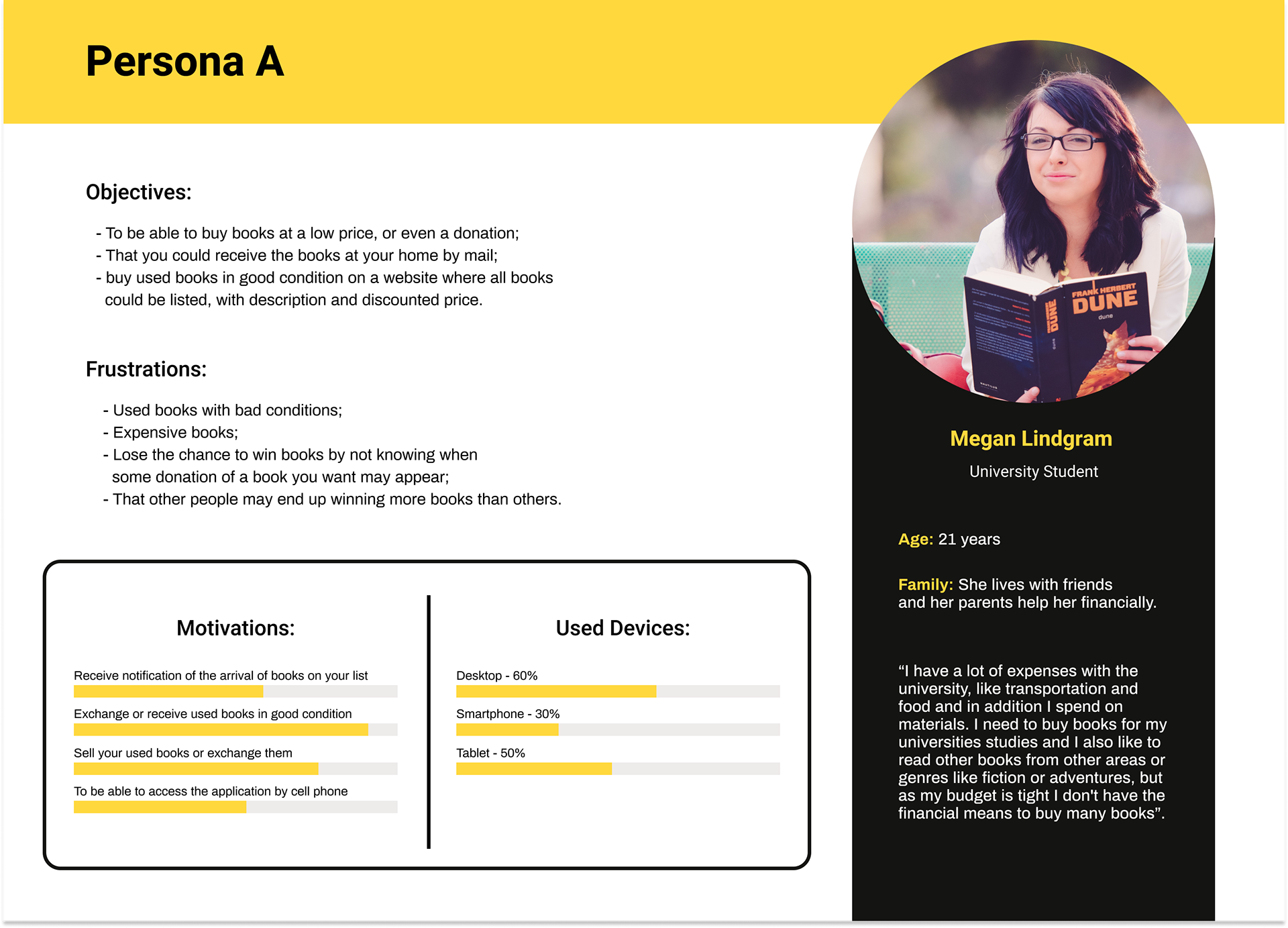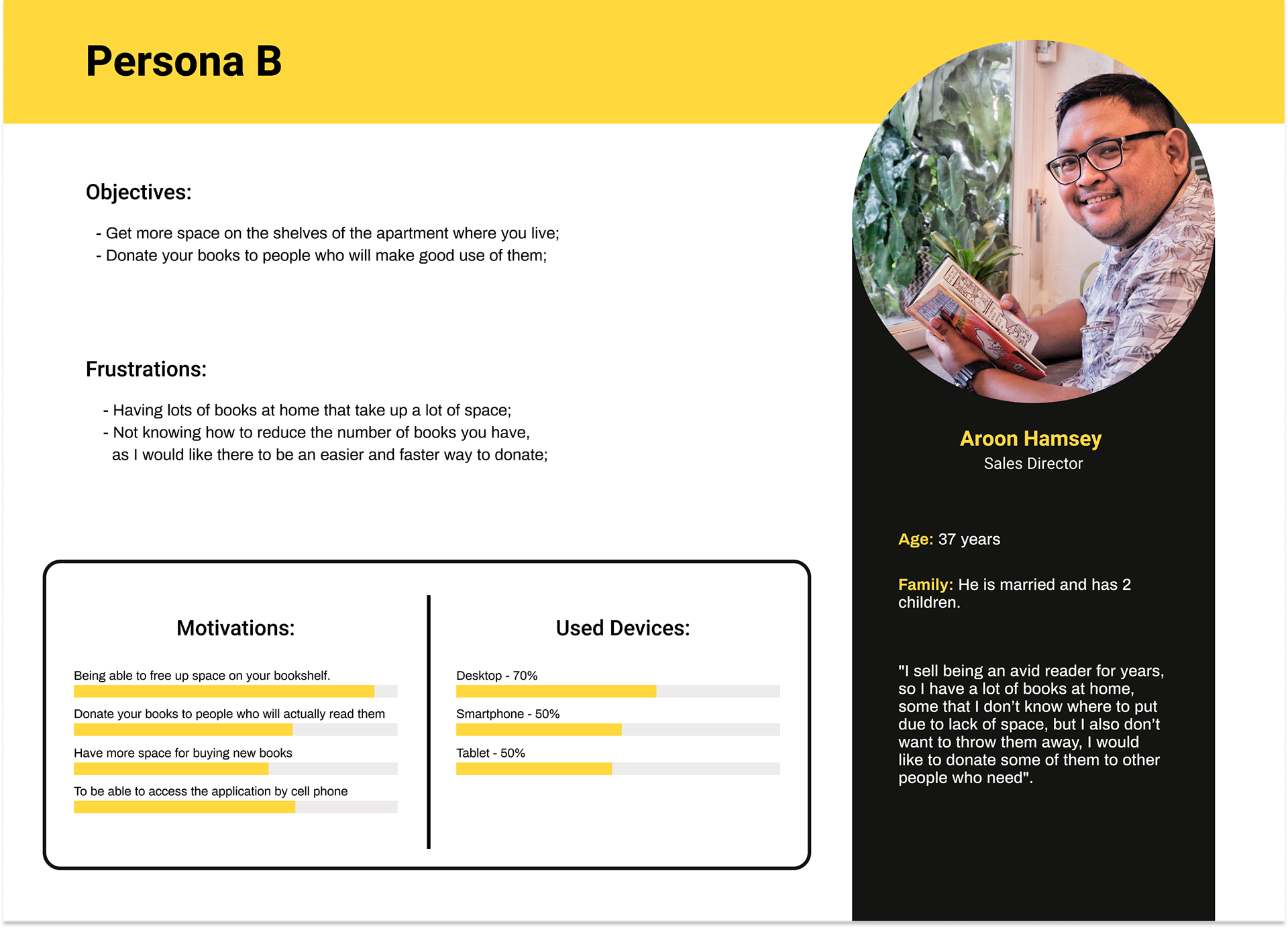 Low fidelity wireframes
After defining personas, I started designing low-fidelity wireframes, and then making  some usability tests with some of the participants in the previous research.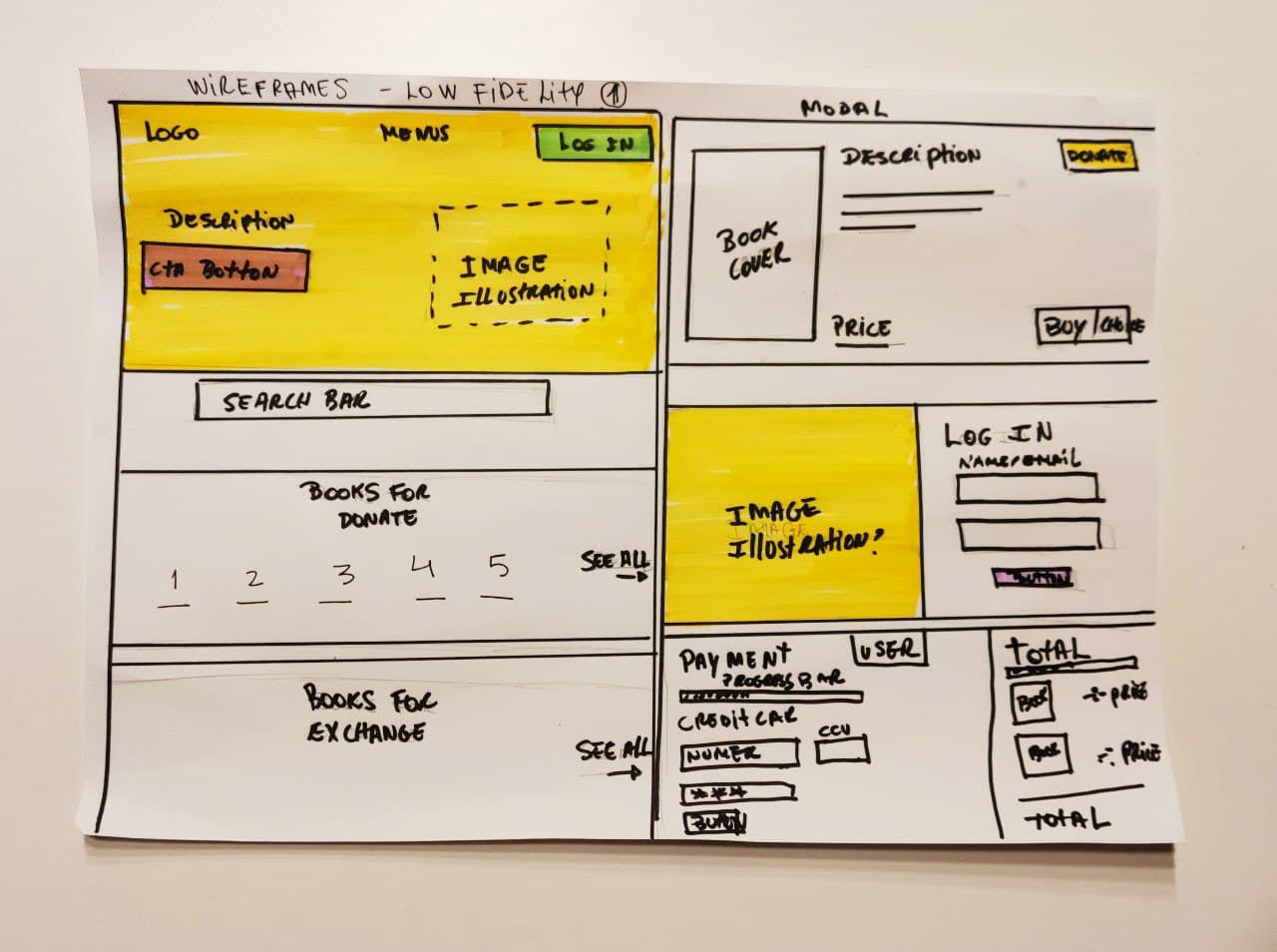 Some media fidelity wireframes: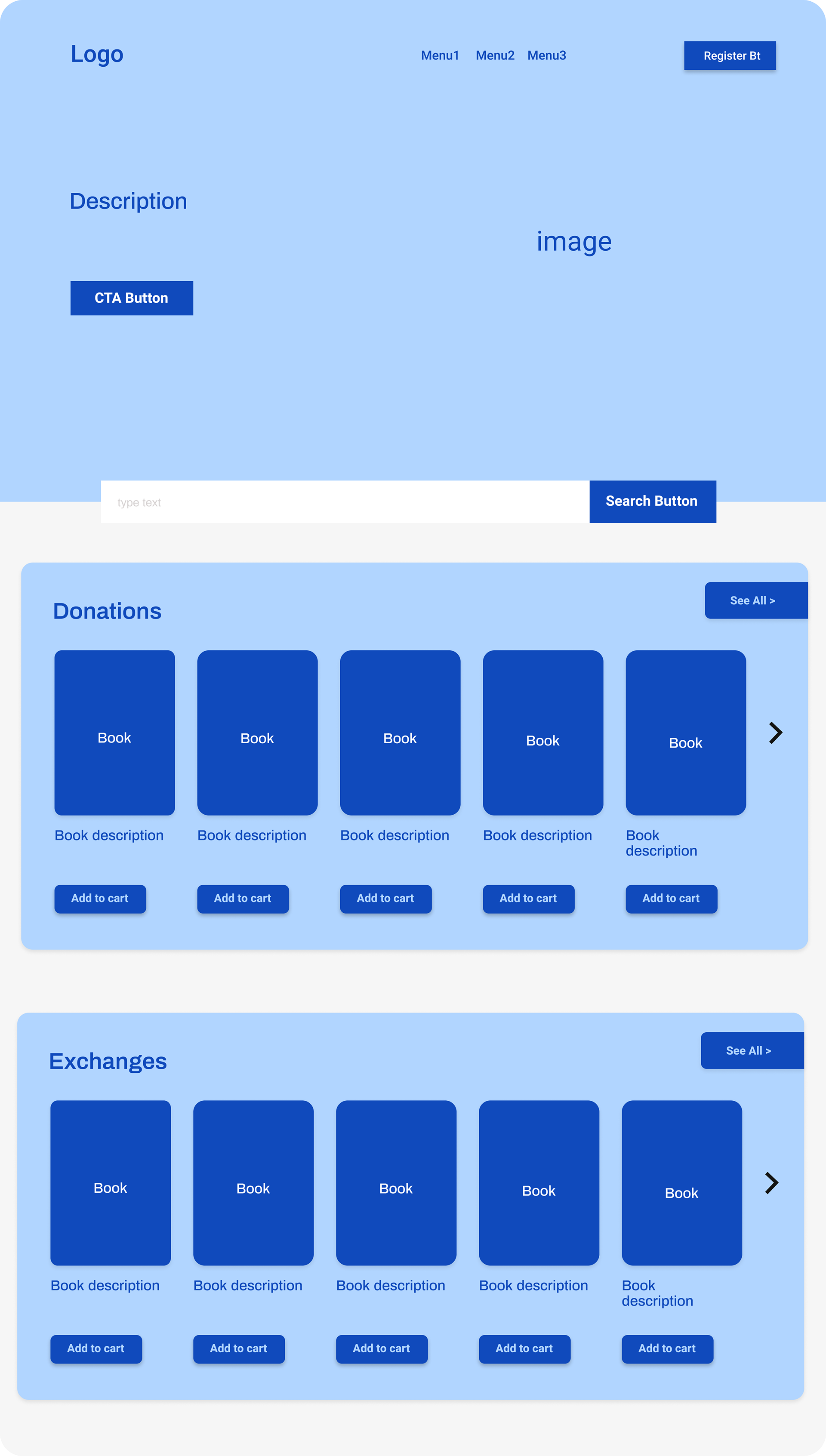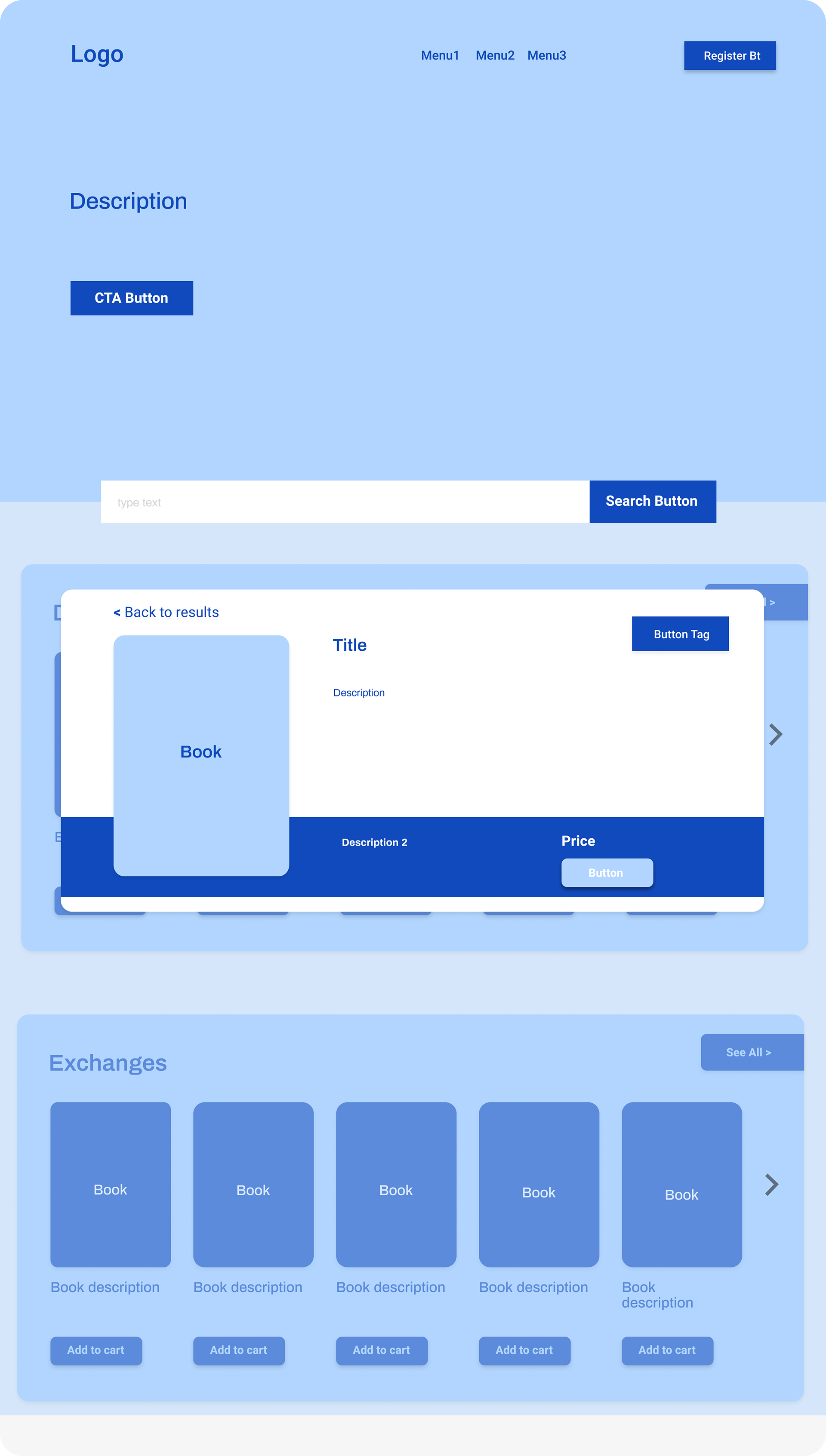 UI design
Before I started making high-fidelity prototypes, I started by defining the style guides, colors and typography.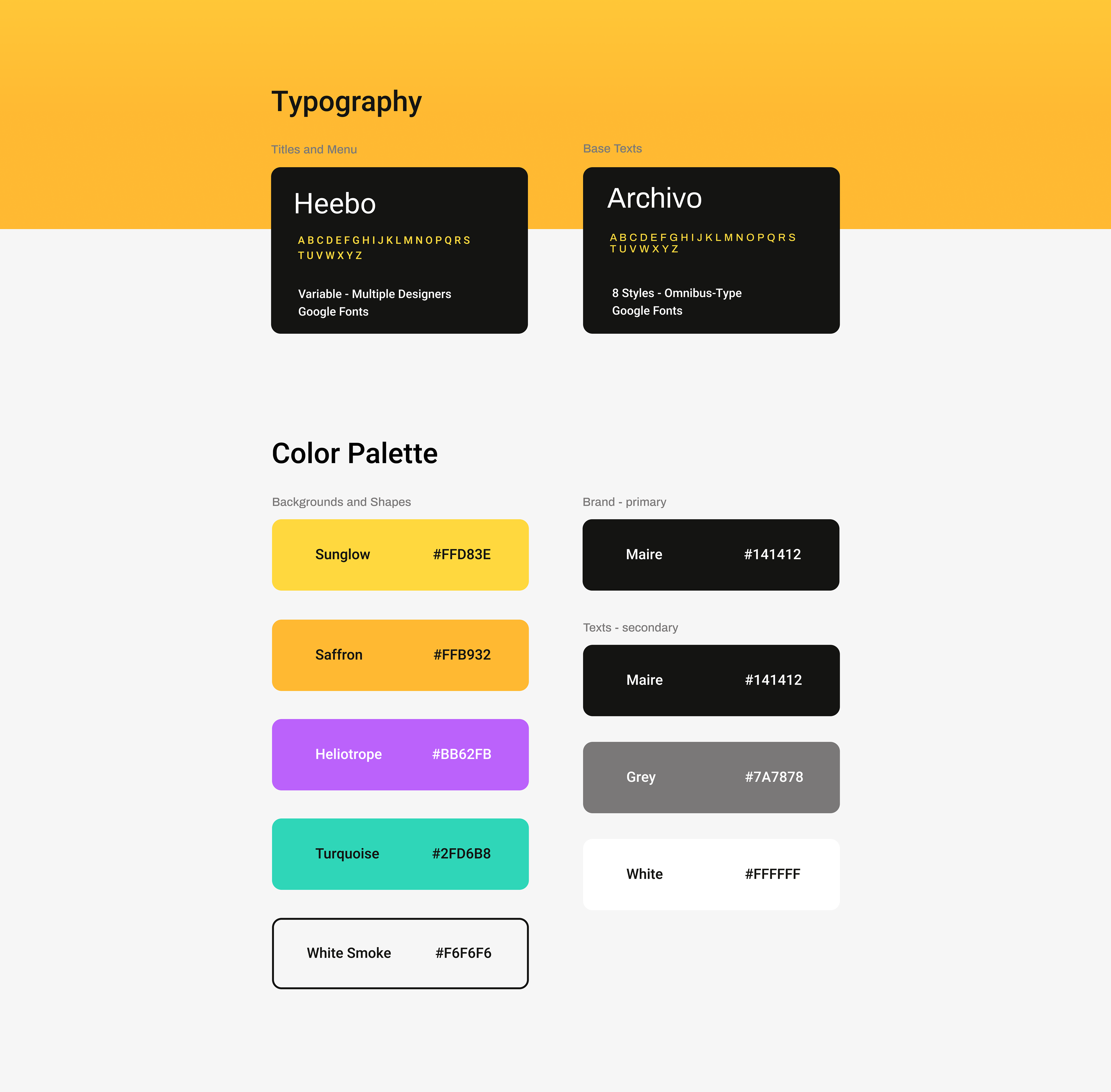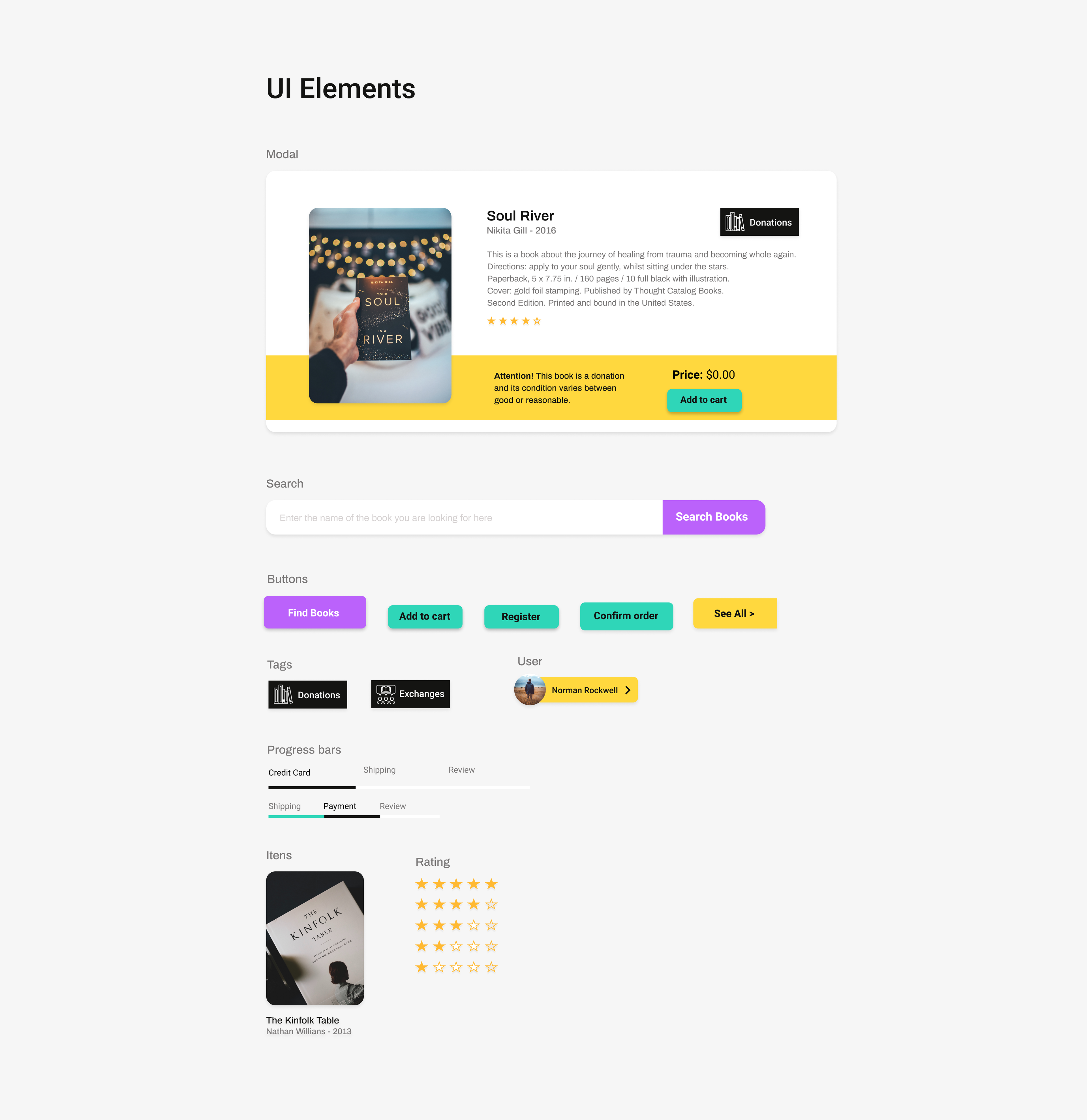 Some improvements discovered after the usability test with the high-fidelity prototype:
After some more usability tests with the high-fidelity prototypes with the same users, it was necessary to make some changes, such as adding a personalized page to try to add books and some of them wanted to see a mobile version. These additions and changes are currently being made.